2018. 10. 25
A branding project where I designed the typography, created a motion poster and made an illustration for an imaginery event called "Heartburn".
This is a sophomore year project for Graphic Design Studio class at Rhode Island School of Design.
---
I had a lot of fun with type design,



experimented with different compositions and typographic elements that represents the feeling of a heartburn,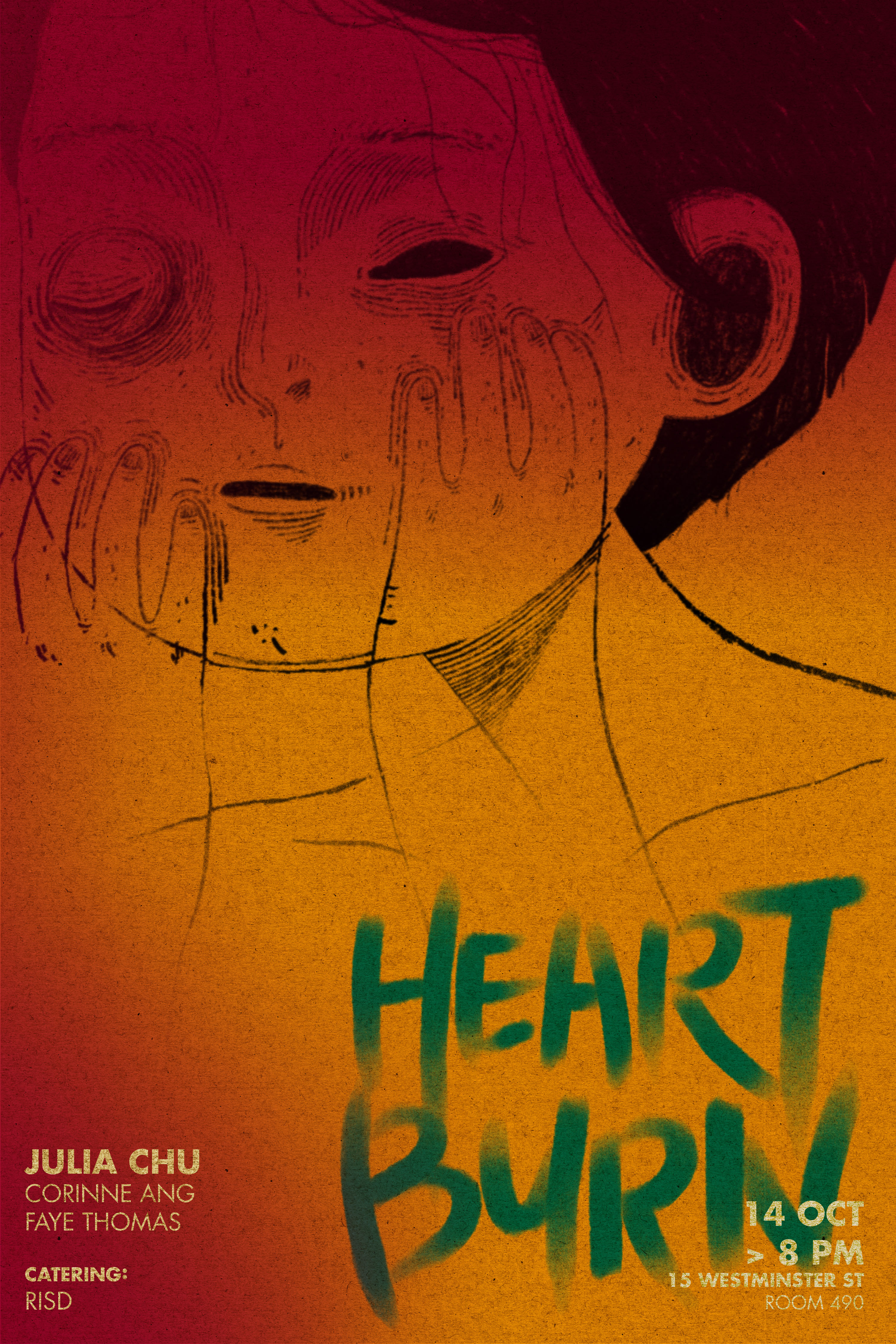 and made a motion poster for the event.